Food and Drink
Dorset is famous for the quality of its food and drink. With fresh seafood in abundance and plenty of local produce, Dorset won't disappoint.
The area is well known for its Dorset Apple Cake – a delicious sweet cake often with a touch of cinnamon. It can be found at most of the tearooms dotted around the county.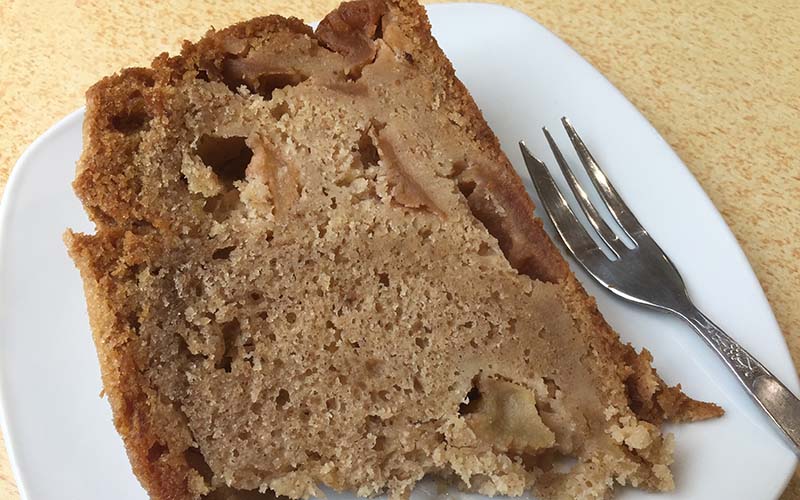 Portland Sheep are the local breed but they're rare, with only about 20 registered flocks in the county. The resulting Portland lamb is exceptionally high-quality with a fine texture, and wonderful flavour. This is because the sheep take longer to mature and the meat needs to be hung for longer. It is also naturally lean.
The county also has its own cheese – Dorset Blue Vinny. It's is a blue cheese made from a recipe that's over 300 years old. It's now made on Woodbridge Farm in the heart of Dorset using milk from the farms own Friesian cows.
There's also a type of biscuit with a name you won't forget. Dorset Knob Biscuits are made from bread dough with extra butter and sugar. They're shaped by hand and baked three times. The resulting biscuit is hard and crumbly, goes well with cheese and is perfect for dunking in tea. They're celebrated at the Dorset Knob Throwing Festival. The biscuits are now only made by one company – Moores Biscuit Manufacturers of Bridport and Morcombelake.
Favourites of George III
King George III regularly visited Dorset and he loved the food. The National Standard of Literature, Science, Music, Theatricals and the Fine Arts (1838) says: "During the residence of George the Third at Weymouth, his majesty and suite frequently visited the Royal Portland Arms, one of the best houses of entertainment on the island. The landlady's art of cooking was of a very superior cast, and never failed to afford the highest satisfactions. His majesty's palate, indeed, was so particularly gratified with a pudding of her composition, that he ordered it to be advertised in the Dorset County Chronicle, and christened it the Royal pudding. It is positively stated, moreover, that, on one occasion, his majesty and suite, having found the taste of the Royal Pudding so exquisite, actually remained at table until a second edition of it was produced, for which they had all reserved a corner."
As well as Portland Pudding, George III also enjoyed another local delicacy – wheatears. According to DORSET IMTQR&Ii HISTORY AND FIELD MB "The shy, lively, clannish birds, wheatears, are known at Portland by no other name than " Snalters," or "Snort- ers. They are expected to come to the Island each year on the first foggy day in March; in July the place used to be full of them, and they are still plentiful in that month; early in September they depart. They were regarded as a dainty and delicious article of food. King George III was very fond of them; and, cooked in the most approved method, they were provided for him during his visits to John Penn at the Girt House and Pennsylvania Castle."
Food competitions
On 14 September 2013, The George Inn at Chideock was the venue for the first ever World Garlic Eating Competition. It was won by Oliver Farmer from Charmouth who ate an impressive 49 cloves in 5 minutes!
There's also a World Nettle Eating competition, started in 1986, held at the Bottle Inn in the village of Marshwood. The stinging nettles are cut down to 2-feet-long stalks, and each competitor has an hour to eat as many leaves as they can.