World Garlic Eating Competition
The first ever World Garlic Eating Competition was held in The George Inn, Chideock on 14 September 2013.
People travelled from far and wide to enter, with some entrants from Bristol and London.
Competitors were tasked with eating as much pre-peeled garlic as possible within 5 minutes. The pungent vegetables had to be eaten raw and could only be consumed one at a time, but drinking was allowed to help the cloves down.
26 people battled it out in rounds, with the winner being the man or woman who had managed the most.
The winner of this amazing gastronomic feat was Oliver Farmer from Charmouth who ate an impressive 49 cloves in 5 minutes. He received a trophy, £100 and the title 'World Garlic Eating Champion'.
"The garlic keeps coming back – it gets stronger and stronger" he said, and from the watering eyes of many of the contestants it sure looked like it.
Despite getting the shakes during the competition, he said he would do it all again.
In second place was Ali Harvey from Seatown with 46 cloves and only just behind was Dave Greenman from Lyme Regis with 45.
The top woman was Pauline Birdsall from Windsor with 33 cloves.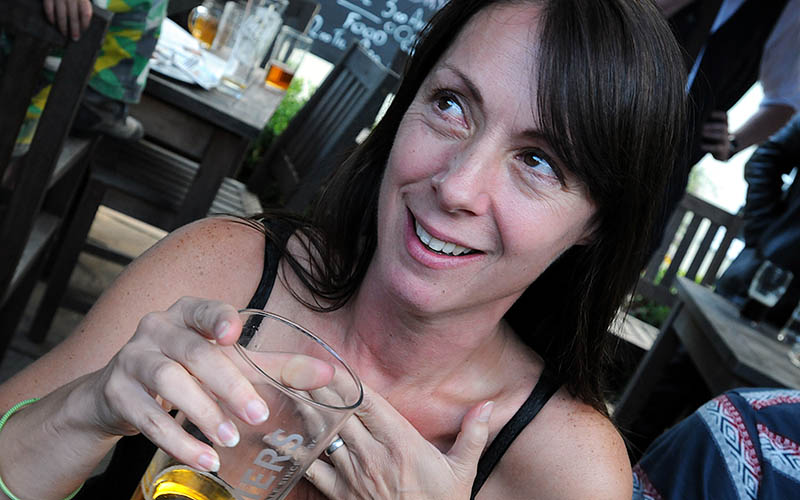 There are over 300 types of garlic grown in the world but the variety selected for the competition was locally grown 'Iberian Garlic' from South West Garlic Farm – pretty strong we can tell you!
All proceeds from the event went to  The Weldmar Hospice and Dorset Air Ambulance.