Villages
Notable villages include:
Abbotsbury
The lovely village of Abbotsbury marks the centre of an area that has been settled for more than 6000 years. You'll find a swannery and subtropical gardens.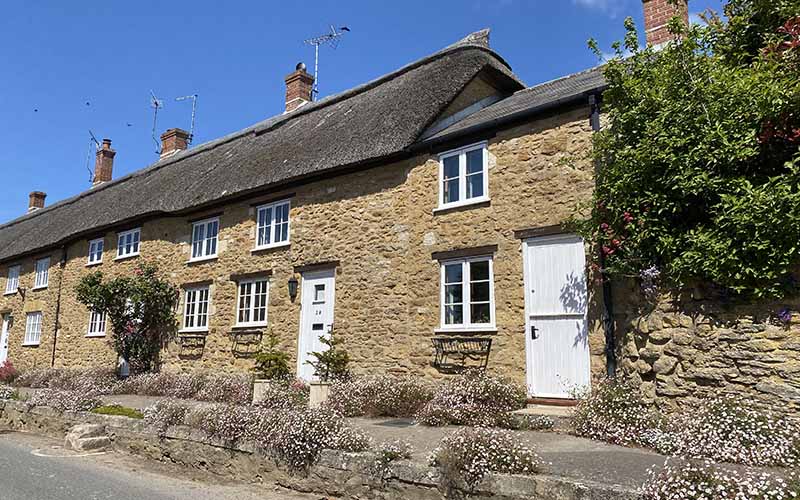 Affpuddle
A small village nine miles east of Dorchester. It has a 13th century church and lovely thatched cottages. It's also well know for its snowdrops.
Beaminster
Beaminster dates back to around the 7th century, when it was known as Bebingmynster, meaning the church of Bebbe.
Cerne Abbas
The historic village of Cerne Abbas sits in the valley of the River Cerne, in the steep chalk downland of central Dorset. It's famous for the Cerne Abbas Giant, one of the largest hillside figures in Britain.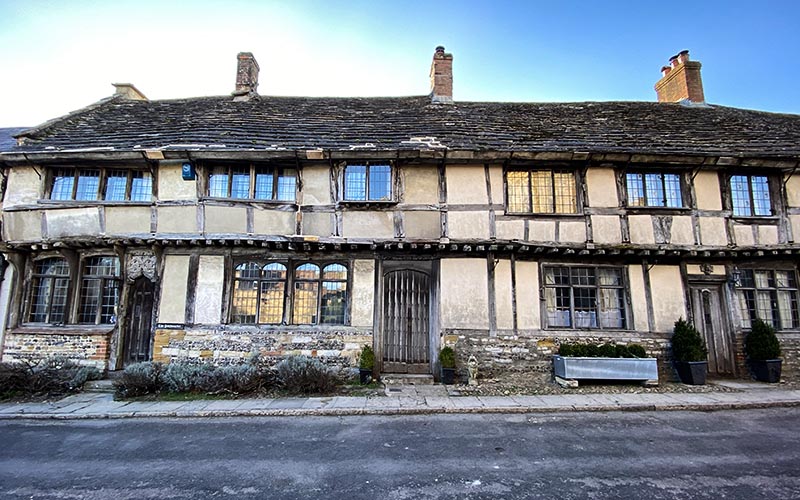 Charmouth
Famous for fossils and the Heritage Centre is home to Attenborough's Sea Dragon.
Compton Vallance
Small village west of Dorchester, well known for its snowdrops.
Corfe Castle
Corfe Castle is a village, civil parish and ruined castle with views across the Isle of Purbeck.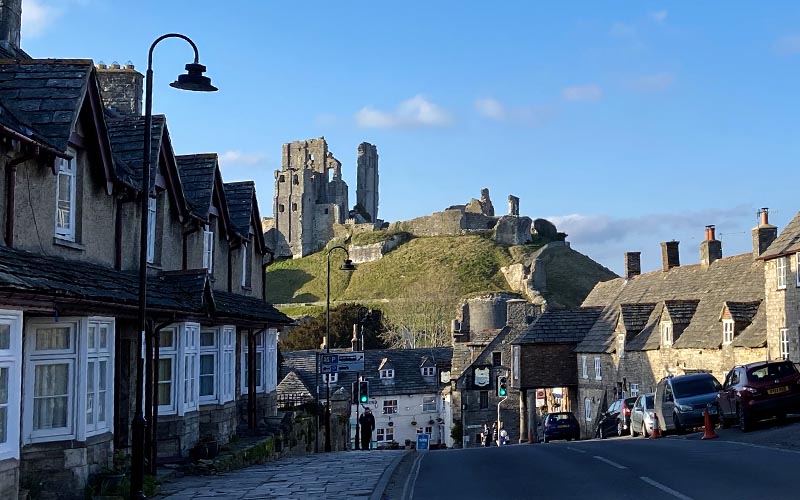 Cranborne
Home to The Manor House – part of the Cranborne Estate. The surrounding gardens are open to the public from 1 March to mid October.
Evershot
Evershot is a pretty village between Beaminster and Cerne Abbas on the River Frome. It's one of the highest villages in the county at 700 feet above sea level.
Kimmeridge
In this coastal village you'll find the very interesting Etches Museum
Lulworth
Lulworth Cove is one of the finest examples of a natural cove in the world.
Milton Abbas
The pretty village of Milton Abbas sits on the Milton Abbey estate. It has 36 thatched cottages each made from cob and almost identical.
Moreton
Moreton village near Dorchester is famous for its association with Lawrence of Arabia. Find out more about notable people associated with Dorset.
Piddlehinton
Piddlehinton is full of pretty thatched cottages. It derives its name from the River Piddle which runs through it.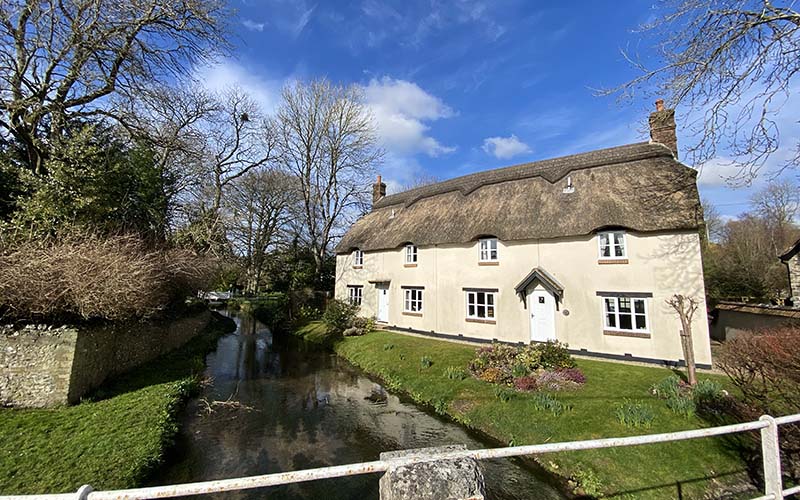 Puddletown
Puddletown is a small village near Dorchester. It used to be called Piddletown after the River Piddle but legend has it that Queen Victoria insisted the name was changed before a state visit.
Sturminster Newton
Sturminster Newton is situated in the beautiful Blackmore Vale, between Sherborne and Blandford Forum.
Tolpuddle
Tolpuddle is a village in the Piddle Valley made famous by the Tolpuddle Martyrs.
Tyneham
225 residents of Tyneham were displaced during the second world war, so that the War Office could use the land around the village as a firing range. It's still uninhabited.
Wool
Wool has a 17th century gabled Woolbridge Manor House.
Yetminster
Yetminster village, on the River Wriggle is built almost entirely of honey coloured limestone. Many of the houses date back to the 17th century.