Broadchurch locations in Dorset
Published on 1st March, 2017
in
Uncategorized
Fans of the hit ITV crime drama Broadchurch can visit filming locations in Dorset.
The beautiful Jurassic Coast was the setting for many scenes including the opening of series one where a body is found at Harbour Cliff Beach.
Series one (from 4 March 2013) focused on the search for the 11-year-old boy's murderer by detectives Alec Hardy (David Tennant) and Ellie Miller (Olivia Colman). The second series (from 5 January 2015) primarily focuses on the trial of the murderer and the reopening of the Sandbrook case. Series 3 premiered on 27 February 2017.
Broadchurch series one was nominated for seven BAFTA awards. Olivia Colman won Best Actress, David Bradley won Best Supporting Actor, and the show was named Best Drama Series.
The crime drama's creator Chris Chibnall is from the area and said the story "was written as a love letter to the scenery of the Jurassic Coast".
A walking trail guide going from West Cliff to Harbour Cliff Beach is available at West Dorset Tourist Information Centres.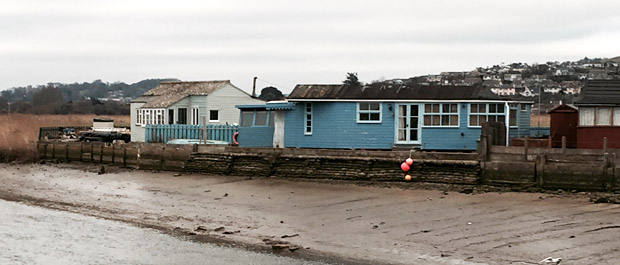 The locations:
West Bay
• Beaches, Harbour, Pier, Promenade, Cliff Tops and Coastal Scenes DT6 4EN / DT6 4HE
• Harbour Cliff Beach – East Beach and East Cliff Beach DT6 4EN
• Jocelyn Knight's Home (Latimer's QC) – Second Cliff Walk, West Cliff DT6 4HJ
• DI Alec Hardy's Residence – Blue Chalet (Britbank) at Riverside by the River Brit DT6 4EZ
• Britt Valley Camp Site DT6 4EZ
• Broadchurch Police Station (exterior) – The Folly (ground floor), Quay West DT6 4GZ
• Broadchurch Police Car Park – Quay West underground car park DT6 4GZ
• Broadchurch Echo Newspaper Office (interior) – Old Customs House on Harbour Green DT6 4EU
• Wynn's Fun Fair DT6 4EZ
• Broadchurch Café – Watch House Café DT6 4EN
• Broadchurch Play Area – West Bay Play Area DT6 4EL
• Broadchurch Harbour Amusements – Harbour Amusements on Harbour Green DT6 4EU
• Broadchurch Farm Shop – Washingpool Farm DT6 5HP
• Beaches, Harbour, Pier, Promenade, Cliff Tops and Coastal Scenes DT6 4EN / DT6 4HE
• Danny Latimer's Floral Tribute – East Beach car park, southeast access to beach DT6 4EN
• Broadchurch Newsagent (exterior) – Harbour Newsagent DT6 4EN
• Broadchurch Café – Ellipse Caffé Bistro DT6 4GZ
• Broadchurch Sea Brigade Hall – Methodist Chapel on East Beach DT6 4EN
• Newsagent Owner's Home – Coastguard Cottages (seaward end) on East Beach DT6 4EP
• DS Ellie Miller's Safe Home Apartment – Chesil House DT6 4EW
Weymouth
• Broadchurch Taxi Rank – Car Parking near Alexandra Gardens DT4 8DL
• Broadchurch Nightclub – Lazy Lizard Nightclub DT4 8DG
• Fun Fair – Weymouth Esplanade DT4 8DG
Eype
• Briar Cliff, Coastal Hut / Chalet – Eastern base of Thorncombe Beacon DT6 6AL
• Eypes Mouth Car Park – DT6 6AL
West Bexington
• Trish Winterman's Residence – Beach Road DT2 9DG
• Beach Car Park – DT2 9DG
Charmouth
• Beach and beach huts – DT6 6LL
• Lee Ashworth / DI Alec Hardy meetings – Stonebarrow
Bournemouth
• Broadchurch The Tides (SARC) – The Shores (SARC) BH1 1QQ
Abbotsbury
• Lee Ashworth's location – Old Coastguard Look-Out, The Knoll, Puncknowle
Beaminster
• Bluebell Woods – Hooke Woods
Morcombelake
• Claire Ripley Safe House
Littlebredy
• Axehampton House and Grounds – Bridehead House, Estate and Waterfall DT2 9JA
Bridport
• DS Ellie Miller's Residence – Victoria Grove DT6 3AE
Freshwater
• Susan Wright's Caravan – Freshwater Caravan Park DT6 4PT