Dorset County Show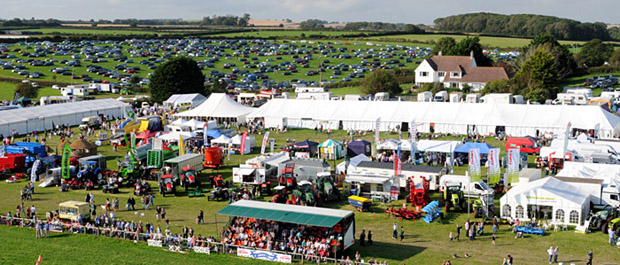 The Dorset County Show is a much-loved annual attraction and the only agricultural show in the South West to fall over a weekend. It has grown in leaps and bounds since it was first formed in 1841 with visitor numbers at their highest ever in 2012 – 60,000 people came to see what the show had to offer.
In 2015, the show celebrated its 175th anniversary. It's an unbelievable milestone and has given the Society plenty of opportunity to learn how to entertain a large and diverse crowd with a unique blend of Dorset agricultural tradition as well as contemporary family attractions.
What is it about the Dorset County Show that makes it so special?
• It's the largest major event on the agricultural calendar which gives it a distinctive party atmosphere
• It coincides with the Harvest Festival which ensures the cream of the crop in the horticulture tent
• The most delectable food from Dorset with a little help from our friends at Dorset Food & Drink who really know how to put on a Wessex Feast
• A homecraft tent which attracts more exhibits than any other show in the County
• Your one-stop shop for a garden shed, a shiny new car or a pair of ducks (so don't forget your wallet!)
• An incredible collection of rare breeds including Greyface Dartmoors, Oxford Sandy & Blacks and Norfolk Horns
Must see and dos:
• Four legs can be as thrilling as two wheels, as demonstrated by the terrier and ferret racing in the Countryside Arena.
• Love shopping? The show is a cornucopia of stands and stalls, selling everything from tractors to tiaras, windows to wellies, clothing to cupcakes.
To find out more about this year's Dorset County Show and to book tickets, visit the website at www.dorsetcountyshow.co.uk