The 2012 Purbeck Art Weeks Festival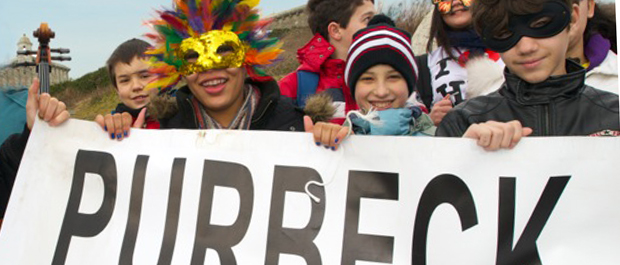 The 2012 Purbeck Art Weeks Festival runs from the 26 May to the 10 June, celebrating visual art, music, dance, film and story-telling.
Since 2002 the annual PAW Festival has developed a substantial following. The 2012 Festival embraces such international names as:
Author and TV/radio presenter, Melvyn Bragg, who gives a stirring talk about the cultural significance of the King James Bible.
Oscar winning composer Stephen Warbeck (Shakespeare in Love) and his group performing some of his famous music scores.
The world-renowned Gabrieli Consort & Players performing Handel's English Pastoral Acis & Galatea as well as Handel oboe concerto.
The lyrical Brahms Horn Trio performed by international classical musicians Miranda Fulleylove, Fergus McWilliam and Huw Watkins.
Early Music Show presenter Lucie Skeaping joining fellow artists for a show on the theme of The Music of the Spheres.
The rising stars of the Sacconi Quartet for a programme featuring Mozart, Beethoven and Bartok.
Professional tuba players called 'YouTuba!' performing The Carnival of the Animals (the artistic theme for Purbeck Young Artists this year) and other works as well as opening the Festival in the grounds of Corfe Castle (26 May).
Illustrated talks covering talented Dorset artist and Director of the Glasgow School of Art, Fra Newbery.
Historian Philip Mansell opening his house at Smedmore to give a talk on 'Grand Tourists in the East: from Canasova to Disraeli.'
Drawing on the success of previous years, a major part of the 2012 Festival is the active involvement of Purbeck's Young Artists. This involves 12 -schools across the region, helping Purbeck school-children develop artistic expression and exhibit their work at Rollington Barn from the 26 May onwards. The theme this year is the Carnival of the Animals, which encompasses the fabulous musical suite written by French romantic composer, Camille Saint-Saens.
More details and ticket booking information can be found at: www.purbeckartweeks.co.uk