Save the date for the first ever Swanage Fish Festival
Published on 13th April, 2015
in
Swanage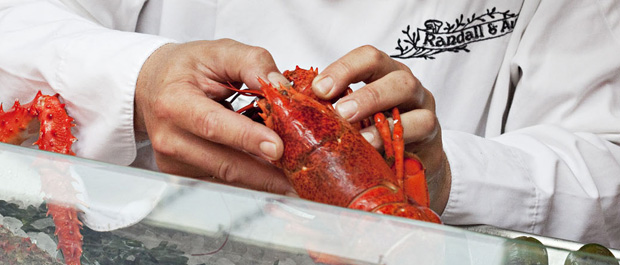 Get ready to celebrate all things fishy at the first ever Swanage Fish Festival taking place 5-7 June in Swanage.
Overlooking stunning Swanage bay there will be plenty to see, eat and do. With cooking demonstrations, foraging master classes, crabbing competitions, sea shanties and of course mouth-watering seafood there's something for the whole family.
Ed Baines of 'Britain's Best Dish' fame brings a touch of class to the festival and will be on hand to offer advice on serving up the perfect fish dish.
"I'm thrilled to be part of the Swanage Fish Festival. I regularly visit Swanage and like to use local produce so what better location to cook fish than overlooking the bay!" said Ed, chef and co-owner at Randal & Aubin, Soho, London.
Organisers are working closely with local fishermen and cooking experts to put seafood on the menu.
Restaurants, pubs and cafes will be serving up a range of fish specialities as part of 'Fishy Friday'. All weekend visitors can relax and browse the stalls offering arts and craft demonstrations, local produce and superb fish
dishes with drinks to match. The evenings will buzz with live music, champagne, and delicious paella overlooking
Swanage is blessed with one of the most beautiful bays in the UK. For centuries people have fished off its shores, this is a chance to celebrate one of its longest running traditions and bring the joy of the sea to the
Caroline Finch, one of the Swanage Fish Festival organisers, said: "We are
extremely excited to host Swanage's first ever fish festival and are delighted to have Ed Baines on board to help show off our quality, local seafood".
This event will be raising money for The Fishermen's Mission, RNLI.
Full details regarding sponsorship or businesses wishing to get involved can be found at www.swanagefishfest.org or email stalls@swanagefishfest.