Rare breeds abound at Dorset County Show 2015
Published on 26th August, 2015
in
Event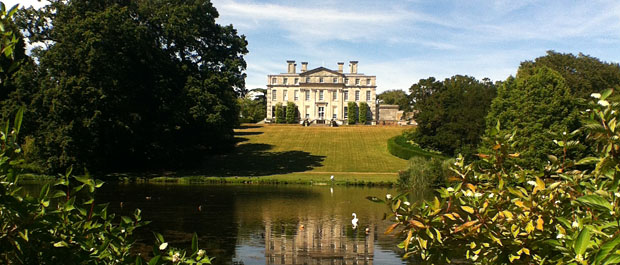 Some of the UK's rarest breeds, from Bagot Goats to Devon & Cornwall Longwool Sheep and Belted Galloway Cattle will be on show to visitors to the 2015 Dorset County Show on the 5 and 6 September.
Working hand in hand with the Rare Breed Survival Trust (RBST), an organisation dedicated to securing the future of rare and native breeds of farm livestock through data collection, saving genetics and encouraging breeding programmes, The Dorset County Show introduced a Rare Breeds' class to both its sheep and cattle competitions in the mid 1990's.
Today, the Classes attract breeders from all over the UK and the Dorset County Show is proud to boast one of the highest concentrations of rare breeds in the South West under one roof.
Kingston Maurward College (pictured), the UK's leading land based further education college and Dorset County Show sponsor and exhibitor, has been working with the RBST to help take Bagot Goats, a species of Goat which was introduced to England back in 1380,  from 'extremely endangered' in 2010 to 'vulnerable'.
The College commenced their breeding programme in 2013 and now has a herd of twelve.  The Bagot Goats will be available to view on Kingston Maurward's Stand at the Dorset County Show Stand No. C39 (facing the Main Ring).
Several sheep breeds on the RSBT's 'Watchlist' have registered to compete at this year's Dorset County Show.  The line-up currently includes Border Leicesters, Leicester Longwools, Norfolk Horns and Devon & Cornwall Longwools.
Richard Cuzens, Show Secretary 2015 is delighted to welcome so many rare breeds to this year's show.  Commenting, he said: 'The Dorset County Show is a celebration of all of our native livestock – commercial and non-commercial.  Showcasing the lesser known varieties as well as the mainstream are just some of the ways we can do our bit to help raise awareness for those on the risk list.'
Show visitors can find out more about the work of the RBST by visiting their stand Z3 in the Cattle & Sheep Area.