New fossil museum and village hall for Kimmeridge
Published on 21st October, 2016
in
Jurassic Coast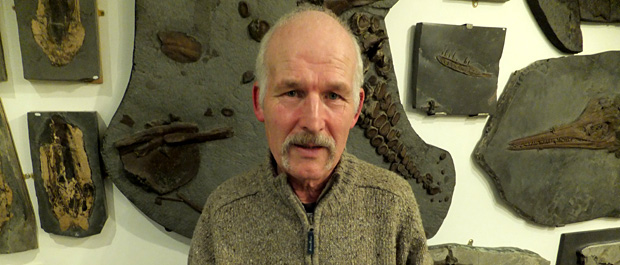 The Etches Collection containing more than 2,000 specimens, some previously unknown to science, opened in Kimmeridge on 21 October 2016.
Fossils from sharks, crocodiles, barnacles and flying reptiles as well as crustaceans, corals and dinosaurs are among those on view.
The biggest single specimen is a two-metre long jaw of a Pliosaur.
The fossil museum and integral village hall was provided with help from Purbeck District Council which has agreed to provide £50,000 to The Kimmeridge Trust. The hall replaces the existing one which outlived its useful life.
The £5m-plus project aims to provide local residents with a new community facility whilst securing a permanent home for a large collection of Jurassic fossils provided by local resident Steve Etches who has amassed them over a period of thirty years. The collection is internationally recognised and is the largest collection of Kimmeridge clay formation fossils outside of the Natural History Museum.
John Woodward, Project Director for the Kimmeridge Trust, said: "The Trust and inhabitants of Kimmeridge are delighted and very grateful to Purbeck District Council for their most positive support and recognition and how this project will benefit Purbeck and its communities."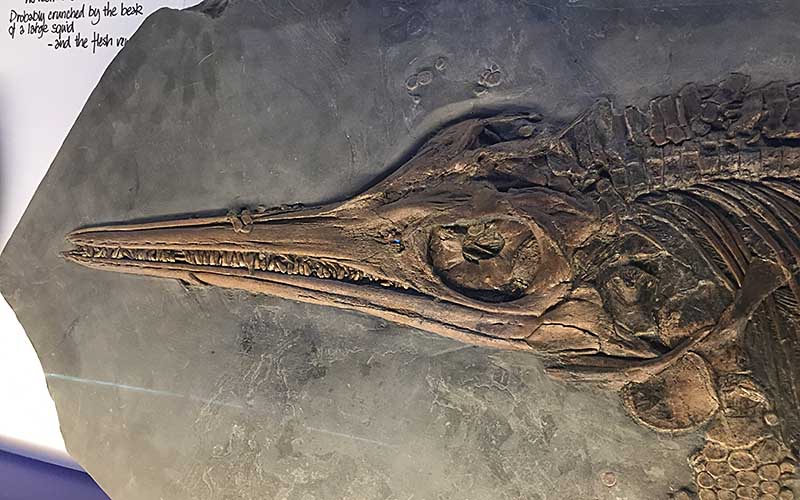 Mr Etches' collection represents one of the finest collections of Jurassic fossils held outside recognised public institutions. He has agreed to gift it to the nation and enable the public to enjoy it by placing it in the new museum.
Councillor Peter Webb, Economy and Infrastructure Spokesperson for Purbeck District Council, said: "This is a unique opportunity for Kimmeridge and for Purbeck as a whole. The new village hall and community facility will provide local residents with a superb new central hub and the museum will create a new focus for visitors to Kimmeridge, enhancing their experience and improving the local economy."
The museum is open Tuesday to Sunday, 10am – 5pm.
Entry for under 5's is free.
Related:
New Exhibits for 2017 – 'Jurassic Giants' at The Etches collection