Nature Lab events in Christchurch in August
Published on 31st July, 2013
in
Christchurch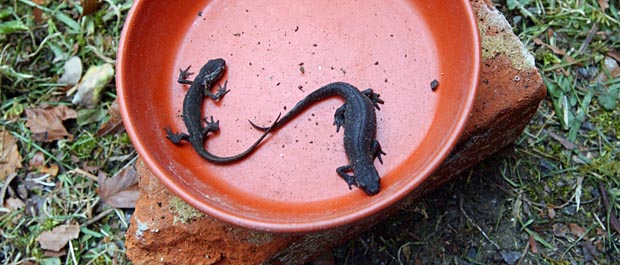 Children can spend Thursdays in August on Christchurch nature reserves on science discovery and arts events.
The sessions, run by Christchurch Council's Countryside Service under the banner of 'Nature Lab', will give children from the age of eight the chance to join in activities that combine science and art.
The idea behind the activities is for children to explore and learn about the natural world through scientific survey and also interpret the wildlife they spot through art. The art element could include drawing, poetry or photography.
Events are as follows:
Thursday 1 August 10.30am – 12.30pm Nature Lab – Minibeast Safari
Discover the hidden wildlife of your local meadows and stream at Purewell Meadows Nature Reserve. Train to be a minibeast hunter and draw what you catch. Cost: £3.00 per child. Meet: Burton Road entrance to Purewell Meadows Nature Reserve.
Thursday 8 August 10.30am – 12.30pm Nature Lab – Wildlife in the Woods
Learn about woodland habitats and help create an arty sculpture for our new wildlife garden at Steamer Point Information Centre. Cost £3. Meet: Steamer Point Nature Reserve Info Centre, end Seaway Avenue, Christchurch
Thursday 15 August 10.30am – 12.30pm Nature Lab – Sand Animals
Help us with a wildlife beach survey and then join in the fun to see who can make the best sand sculpture. Bring sun hats and spades. Cost £1 only! Meet on the seawall beneath Steamer Point Nature Reserve, end Seaway Avenue
Thursday 22 August 10.30am – 12.30pm Nature Lab – Meet the Marshians
Close encounters with marsh wildlife and a chance to learn how to spot birds, insects and mammals. Create artwork to take home or exhibit in the information centre. Cost £3 Meet at the Marsh Pod Information Centre, Stanpit Marsh Nature Reserve
The final Thursday in August (29th) will see free Nuts About Nature activities for children at two nature reserves in the Borough. These sessions allow children to have adventures in woodlands and meadows hunting for creepy crawlies, catching butterflies, getting artistic with natural materials, making dens and playing games.
The sessions take place from 10.30am to 12.30pm at Purewell Meadows Nature Reserve and from 2.00pm to 4.00pm St Catherine's Hill Nature Reserve.
More information is available from the Countryside Service on 01425 272479.