Camp Bestival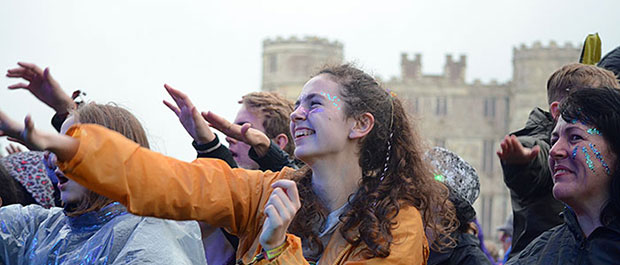 Camp Bestival is a multi-award winning family festival held in the majestic grounds of Lulworth Castle.
The amazing music line-up is curated by renowned music specialist Rob da Bank. He said: "I started the Sunday Best label off the back of my Sunday Best club night and Bestival and then Camp Bestival was borne out of all those things, so I owe my record label hobby a lot!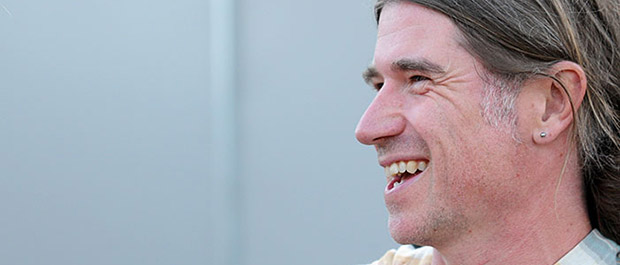 View pictures of Camp Bestival 2017
Camp Bestival 2018
Camp Bestival 2018 will take place on July 26th – 29th and the theme is Camp Bestival Sets Sail! Hop aboard, pull up the gangplank and prepare for departure to the biggest fancy dress party ever on a voyage of festi-holiday fun fit for all the family.
Camp Bestival skipper Rob da Bank says: "Ahoy there! Being a sailor boy myself and growing up by the sea I'm pretty in love with our theme for 2018, and the old da Bank brain is racing with ideas for outfits and accessories already. Hopefully kids of all ages will get into this one and help us steer HMS Camp Bestival through the calm seas of Camp Besti next year! Right I'm off to splice the mainbrace and have a cheeky tot of rum!"
Camp Bestival 2017 – 10th birthday bash
What a weekend! Camp Bestival's 10th birthday had it all. It was typically British summer weather with a bit of everything but that didn't stop anyone from having four joyful days of festi-holiday fun and song, filled with comedy, theatre, shows, attractions, activities, poets, talks and delicious food.
Rob da Bank says: "Wow, what a crazy weekend… it was such an inspiring sight seeing everyone having so much fun despite the odd shower or three. We thank you from the bottom of our hearts for coming to Camp x".
With crowd-smashing headline performances from Mark Ronson, Madness, and Brian Wilson, and amazing sets from Leftfield, Holly Johnson, All Saints, Anne-Marie, Louise Johnson, Ray BLK, Kate Nash, Becky Hill, Skream, David Rodigan, School of Rock – The Musical, Louis Berry, Big Fish Little Fish, Raindance and so many more, the crowds never stopped boogying. Add in all the fabulous antics for all ages and entertainment from the Insect Circus and the Tudors on Tour to forest delights in The Dingly Dell and action-packed awesomeness in the Sports Park and Julian Clary & David Roberts and Reginald D Hunter to Kidocracy and the Scummy Mummies, it's been non-stop good times.
2017 live acts:
MADNESS – BRIAN WILSON PRESENTS PET SOUNDS – MARK RONSON – HOLLY JOHNSON – ALL SAINTS – LEFTFIELD – ANNE-MARIE REVEREND AND THE MAKERS – RAY BLK – KATE NASH – RIGHT SAID FRED – LOUISA JOHNSON – SKINNY LISTER – THE BOOTLEG BEATLES – THE CUBAN BROTHERS – BECKY HILL – LOUIS BERRY – MEXRRISSEY – DUB PISTOLS -THE CHRISTIANS – DJ YODA ELVANA: ELVIS FRONTED NIRVANA – THE BLOCKHEADS – LOS PACAMINOS FEAT PAUL YOUNG – T'PAU – THE SKINTS – LAURA OAKES – RAGHU DIXIT – DISNEY RASCAL – THE SMITHS LTD – FLAMINGODS – FUNKY LITTLE CHOIR – INDIAN QUEENS – THE RAJASTHAN HERITAGE BRASS BAND – THE SKA VENGERS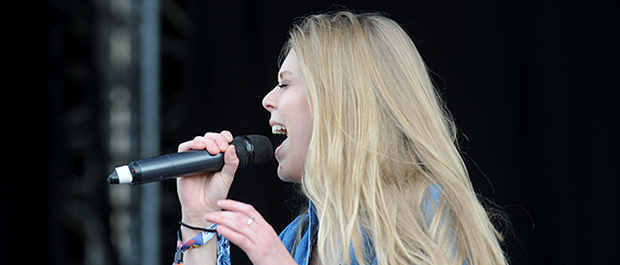 Oberon's Observatory
Hoedowns and happenings and out of this world family fun are the order of the day on Camp Bestival's steam punk stunner, Oberon's Observatory.
Live music:
MR B THE GENTLEMAN RHYMER / OLD SEA BRIGADE / LAURA OAKES
BECKIE MARGARET / GRACELAND / MISS KIDDY AND THE CADS
DAT BRASS / CUT A SHINE HOEDOWN / BRING YOUR OWN BRASS (B.Y.O.B)
THRILL COLLINS / FOLK IDOL / MOLTENO / MAISY BANKS/ MINA MUSIC
Family shows:
THE TWO MAN TRAVELLING MEDICINE SHOW / NICK COPE FAMILY CONCERT
GARETH P JONES: NINJA ALIEN DINOSAUR PARTY!
THEATRE TOTS: THE STAR THAT ROCKED
Camp Bestival's cultural hotspot The Literary Institute featured:
THE SECRET MUMMIES WINE CLUB WITH CHERRY HEALY/ KNACKERED MOTHER'S WINE CLUB / KEITH STUART / BRYONY KIMMINGS / BEDTIME STORIES WITH THE FAMOUS FIVE / QUIZZES /
THE FEAST COLLECTIVE CONVERSATIONS / THE GREAT CAMP BESTIVAL POP STARS & ROCK STARS QUIZ WITH JOHN HARRIS / HOW TO SESSIONS / THE SATIN LIZARD LOUNGE CURATED BY SCROOBIUS PIP
AND MUCH MORE
Comedy
Frequently described as the coolest man in comedy, Reginald D Hunter has become an established headline act across the globe. He headlined this year's comedy. A big hitter on TV, Reginald is a regular on shows including Have I Got News for You, Live at the Apollo and QI.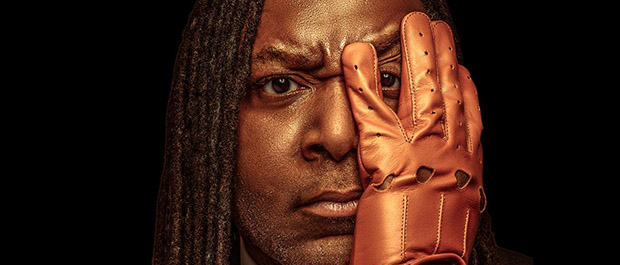 There was also Mock the Week's near the knuckle one-liner king Gary Delaney firing off cheeky schoolboy humour with infectious charm,.
Attractions and activities
LOVE-BOT – SON ET LUMIÈRE – CASTLE FIREWORKS SPECTACULAR – THE WORLD'S BIGGEST BOUNCY CASTLE – GIANT KIDS' DISCO WITH THE WORLD'S LARGEST DISCO BALL – UK FESTIVAL AIR GUITAR CHAMPIONSHIPS – THE GREATEST TENT ON EARTH! – SPINNEY HOLLOW – TUDORS ON TOUR – PELICAN POST – BESTIVAL INFLATABLE CHURCH – LITERARY INSTITUTE – THE DEN – CARAVANSERAI – THE CASTLE STAGE – THE BIG TOP – BOLLYWOOD – DINGLY DELL ART TOWN – FREESPORTS PARK – LEGO FRIENDS FRIENDSHIP PARTY – SCIENCE TENT – SUNDAY BEST RECORD SHOP – WALL OF DEATH – THE BLUE COATS THE BLUE COATS' CLUBHOUSE DRESSING UP AREA & CATWALK – FANCY DRESS PARADE – PIMP MY TROLLEY COMPETITION – BEARD AND MOUSTACHE COMPETITION – CAMP BESTIVAL OPENING CEREMONY – FACE PAINTING TENT – MAYPOLE DANCING – MORRIS DANCERS  – SOFT PLAY TENT (UNDER 5S) – NCT BABY CHANGE – CHARITIES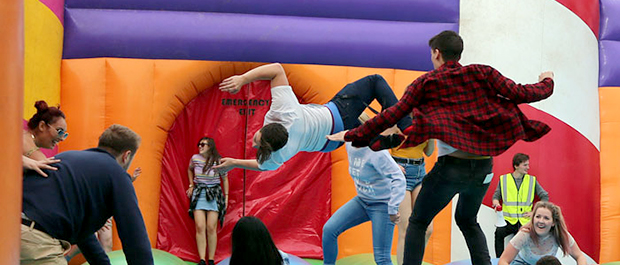 2018 Ticket Info:
Pre-Sale Early Bird tickets for 2018 are available on Friday 4 of August at 10am. Sign up to the mailing list at campbestival.net by Thursday 3 August to receive full details of the promotion.