Camp Bestival
Camp Bestival is a multi-award winning family festival held in the majestic grounds of Lulworth Castle.
The amazing music line-up is curated by renowned music specialist Rob da Bank.
Camp Bestival 2017 – 10th birthday bash
2017 line-up:
LIVE ACTS
MADNESS – BRIAN WILSON PRESENTS PET SOUNDS – MARK RONSON – HOLLY JOHNSON – ALL SAINTS – LEFTFIELD – ANNE-MARIE REVEREND AND THE MAKERS – RAY BLK – KATE NASH – RIGHT SAID FRED – LOUISA JOHNSON – SKINNY LISTER – THE BOOTLEG BEATLES – THE CUBAN BROTHERS – BECKY HILL – LOUIS BERRY – MEXRRISSEY – DUB PISTOLS -THE CHRISTIANS – DJ YODA ELVANA: ELVIS FRONTED NIRVANA – THE BLOCKHEADS – LOS PACAMINOS FEAT PAUL YOUNG – T'PAU – THE SKINTS – LAURA OAKES – RAGHU DIXIT – DISNEY RASCAL – THE SMITHS LTD – FLAMINGODS – FUNKY LITTLE CHOIR – INDIAN QUEENS – THE RAJASTHAN HERITAGE BRASS BAND – THE SKA VENGERS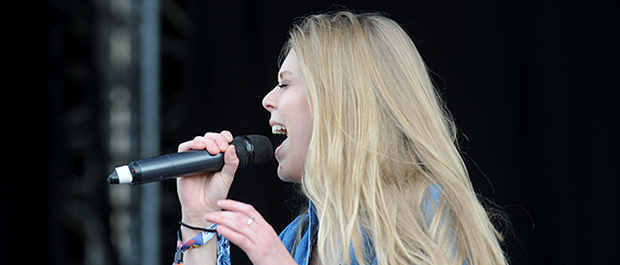 New acts
Amazing family festival fun is in store for at Lulworth Castle in July at Camp Bestival. There's a host of amazing new acts from solo singers to great big choirs joining the bill, so make sure you grab your tickets now for four days of Pop Stars & Rock Stars joy at a castle campsite by the sea.
Rob da Bank says: "I started the Sunday Best label off the back of my Sunday Best club night and Bestival and then Camp Bestival was borne out of all those things, so I owe my record label hobby a lot! So, I'm delighted we have so many amazing Sunday Best acts playing this year… oh yeah, we're also bringing back our Purple Rave Prince tribute so be prepared to party like its 1999!"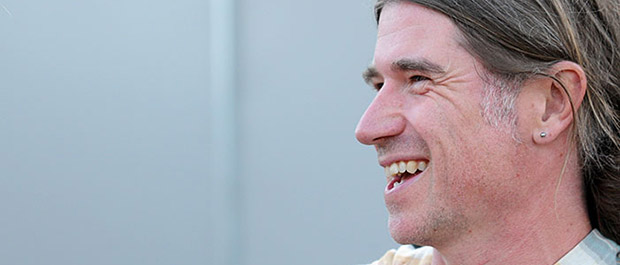 Kicking off with a trio of sublime Sunday Best acts is mesmerising chanteuse Alice Jemima, harmonious sister act Xylaroo and the captivating Mary Epworth. Plus, there's music from the hotly tipped Rowe, the irresistible Malka, and more Sunday Best goodness from Keir and folk singer Holiday Oscar.
And there will be even more high jinks and hullabaloo from Electric Pyramid, House Gospel Choir, Purple Rave, Prince tribute with Rob da Bank & Tayo, Big Swing Sound, Junior Jungle and Nutty's Disco!
Oberon's Observatory
Hoedowns and happenings and out of this world family fun are the order of the day on Camp Bestival's steam punk stunner, Oberon's Observatory. A jaw-dropping stage brimming with everything from Dorset's finest country punk and all-girl garage rock to story-telling musicians and interactive theatre shows, Oberon's Observatory is a real charmer, so make sure to come along and do-si-do your partner, this July at Lulworth Castle!
WITH LIVE MUSIC FROM:
MR B THE GENTLEMAN RHYMER / OLD SEA BRIGADE / LAURA OAKES
BECKIE MARGARET / GRACELAND / MISS KIDDY AND THE CADS
DAT BRASS / CUT A SHINE HOEDOWN / BRING YOUR OWN BRASS (B.Y.O.B)
THRILL COLLINS / FOLK IDOL / MOLTENO / MAISY BANKS/ MINA MUSIC
AND FAMILY SHOWS:
THE TWO MAN TRAVELLING MEDICINE SHOW / NICK COPE FAMILY CONCERT
GARETH P JONES: NINJA ALIEN DINOSAUR PARTY!
THEATRE TOTS: THE STAR THAT ROCKED
FEED YOUR BRAINS AT CAMP BESTIVAL'S CULTURAL HOTSPOT
THE LITERARY INSTITUTE featuring
THE SECRET MUMMIES WINE CLUB WITH CHERRY HEALY
KNACKERED MOTHER'S WINE CLUB / KEITH STUART / BRYONY KIMMINGS /
BEDTIME STORIES WITH THE FAMOUS FIVE / QUIZZES /
THE FEAST COLLECTIVE CONVERSATIONS /
HE GREAT CAMP BESTIVAL POP STARS & ROCK STARS QUIZ WITH JOHN HARRIS /
HOW TO SESSIONS / THE SATIN LIZARD LOUNGE CURATED BY SCROOBIUS PIP
AND MUCH MORE
Comedy
Frequently described as the coolest man in comedy, Reginald D Hunter has become an established headline act across the globe. He's headlining this year's comedy. A big hitter on TV, Reginald is a regular on shows including Have I Got News for You, Live at the Apollo and QI.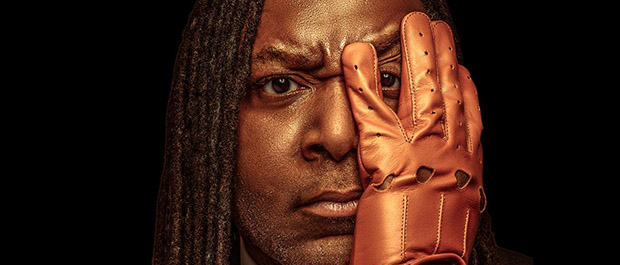 There's also Mock the Week's near the knuckle one-liner king Gary Delaney firing off cheeky schoolboy humour with infectious charm, and the compere will be the straight-talking and quick-witted Kerry Godliman, who is a Radio 4 regular, has appeared on Live at the Apollo a few times, Jack Dee's Referendum HelpDesk, Channel 4's Comedy Gala and was Hannah in Ricky Gervais comedy, Derek.
And, ensuring there's plenty of laughter on the cards for the kids too, there's new hit show Kidocracy, an interactive theatre show for children aged 6+, presented by Keith Farnan (Michael McIntyre's Comedy Roadshow). Appearing as his alter ego, Brehon, an ancient Irish know-it-all, the show begins when children are told they are being given an island to rule. In just under an hour, they must elect leaders, write anthems, come up with rules that rock and deal with all sorts of crises because running the world isn't just all fun, fun, fun, there's stuff to be done as well!
Attractions and activities
LOVE-BOT – SON ET LUMIÈRE – CASTLE FIREWORKS SPECTACULAR – THE WORLD'S BIGGEST BOUNCY CASTLE – GIANT KIDS' DISCO WITH THE WORLD'S LARGEST DISCO BALL – UK FESTIVAL AIR GUITAR CHAMPIONSHIPS – THE GREATEST TENT ON EARTH! – SPINNEY HOLLOW – TUDORS ON TOUR – PELICAN POST – BESTIVAL INFLATABLE CHURCH – LITERARY INSTITUTE – THE DEN – CARAVANSERAI – THE CASTLE STAGE – THE BIG TOP – BOLLYWOOD – DINGLY DELL ART TOWN – FREESPORTS PARK – LEGO FRIENDS FRIENDSHIP PARTY – SCIENCE TENT – SUNDAY BEST RECORD SHOP – WALL OF DEATH – THE BLUE COATS THE BLUE COATS' CLUBHOUSE DRESSING UP AREA & CATWALK – FANCY DRESS PARADE – PIMP MY TROLLEY COMPETITION – BEARD AND MOUSTACHE COMPETITION – CAMP BESTIVAL OPENING CEREMONY – FACE PAINTING TENT – MAYPOLE DANCING – MORRIS DANCERS  – SOFT PLAY TENT (UNDER 5S) – NCT BABY CHANGE – CHARITIES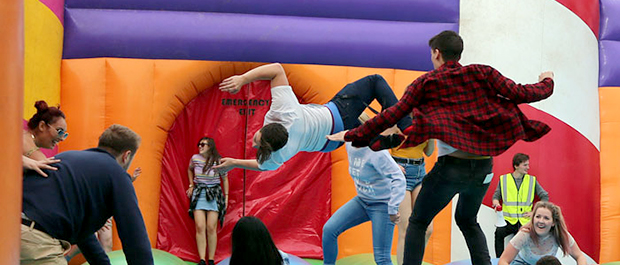 Ticket Info:
Camp Bestival 2017 Weekend Tickets are on sale now via: Ticketline / 0844 888 4410
WEEKLY PAYMENT PLAN
The Camping Bestival 2017 Weekly Payment Plan is on sale now. Use our 25-week payment plan from £7 per week. Book online via Ticketline only.
CAMP BESTIVAL 2017 WEEKEND TICKET PRICES
Adult Weekend Ticket – £197.50*
Student Weekend Ticket – £185* / Age 13 to 17 Weekend Ticket – £125*
Age 10 to 12 Weekend Ticket – £98.75* / Age 5 to 9 Weekend Ticket – £45*
Age 4 & Under Weekend Ticket – £15*
Babes in Arms (1 & Under) – FREE (but ticket required)*
Car Parking – £20 in advance / Campervan Ticket (Field A) – £95
Caravan / Trailer Tent Ticket (Field A) – £105