Boy le Monti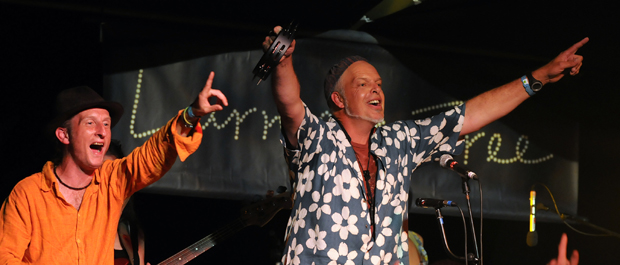 Boy le Monti  are a North Dorset band that play an infectious mix of Jamaican Ska and Rocksteady which they have added their own twist to.
Their bass drenched sounds never fail to get you dancing.
They regularly play at The Larmer Tree Festival  and they have also played at Glastonbury, Party in the Park, Vale Earth Fair, The Bristol Festival, The Festival of Bryan and Earthwise.
Inside Dorset caught up with them at Larmer Tree Festival in 2011.
Band members:  Janny Jammet  (bass),  Lisa Foo (drums),  King Tut of Tut Hill (guitar), Kent*sta on (trumpet,flugelhorn,keyboards and vocals) and Barry Tone (baritone and alto saxophones, clarinet and vocals).