Loss of Titanic felt in Dorset
Published on 11th April, 2012
in
Uncategorized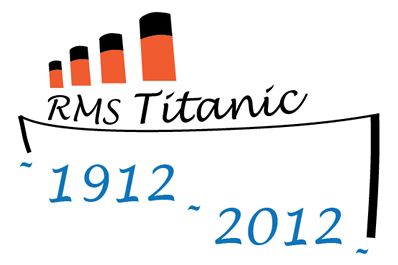 When RMS titanic struck an iceberg and sank the loss was felt in Dorset. Whilst some were lucky enough to be rescued, other perished in the icy waters.
Alfonzo Meo, 48, was a musician from Bournemouth who boarded the ship in Southampton. He was heading for Washington. When the ship went down he was one of the unlucky ones. His body recovered by the Mackay Bennett. buried at Fairview Lawn Cemetery, Halifax, Nova Scotia, Canada,  on 10th May 1912.
Alfred Emest  Pearce was 24 when he boarded Titanic as a steward. He had been a member of the commercial staff of the Bournemouth Echo and had lived at 76a Holdenhurst Road. His father was the former chief officer of the local coastguard attachment.  At the date that he signed-on to the Titanic, his address was 27 Richmond Street, Southampton.  He died when the ship sank and his body was never recovered.
Mr C. Light, 23 was also unlucky. He was a plate steward and had been living in Thornyhill Avenue, Christchurch. He died in the disaster and his body was never recovered.
Mr Augustus Charles Coombs, 42 was born in Hazelbury, Dorset but died on the Titanic. He joined the ship as a cook. His body was never recovered.
A survivor
Second class steward Jacob William Gibbons,37, was one of the lucky ones. He was rescued by lifeboat no. 11, disembarking at new York city on 18th April 1012. On 20th April he sent his family a telegram which read: "Saved, well, Daddy."
Born in Charminster near Dorchester on 10th October 1875, Jacob was living at his Harbour View guest house in Studland Bay when he joined Titanic, his first ship.
After his recue, the 1881 census records him as working at Dorset County Lunatic Asylum in Charminster. In the 1901 census he is recorded as living in Edmondsham. He was married with children.
He passed away on 27th February 1965. His ashes were scattered in the graveyard at Studland Methodist Church and a memorial stone was erected in 1999.