John Makepeace wins Prince Philip Designers Prize
Published on 11th June, 2016
in
Uncategorized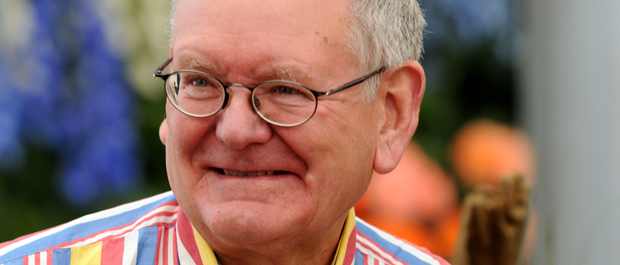 Dorset furniture designer and maker John Makepeace OBE has won the Prince Philip Designers Prize which recognises an outstanding lifetime achievement and contribution to design.
He was nominated by The Furniture Makers' Company. Nominees are judged on their personal design achievements and overall contribution to design and design education.
John Makepeace was presented with a specially-commissioned trophy from His Royal Highness The Duke of Edinburgh at St. James's Palace on Wednesday 8 June 2016.
He said: "I am truly honoured to be receiving such a prestigious award as both a furniture designer and maker."
"I am constantly searching for more eloquent concepts for furniture. My objective is to achieve freer, lighter, stronger and more sculptural forms better suited to their function and more expressive of what is unique about each commission."
Chartered Society of Designers president Peter Bosson said Makepeace is "one of England's finest furniture designers and makers."
This year's other nominees were: Ian Callum RDI & Gerry McGovern, Hussein Chalayan MBE, Dame Zaha Hadid DBE, Fiona Raby & Anthony Dunne, and Peter Clegg RDI.
The prize was reintroduced in 2016 by the Chartered Society of Designers after a gap of four years. The prize will welcome international nominations from 2017.
John Makepeace lives at Farrs, a listed house in Beaminster, where he and his wife, Jennie, have their home, gardens, design studio, gallery and timber seasoning for current and future commissions.
Farrs is open for visitors under the NGS Open Gardens scheme from 2 – 5pm on Sunday 19 June, Sunday 17 July, Sunday 14 August and Sunday 18 September (Whitcombe Rd, Beaminster, DT8 3NB).