Hidden Faces, Hidden Places: Stories behind objects from the Thomas Hardy Archive
Published on 16th October, 2018
in
Uncategorized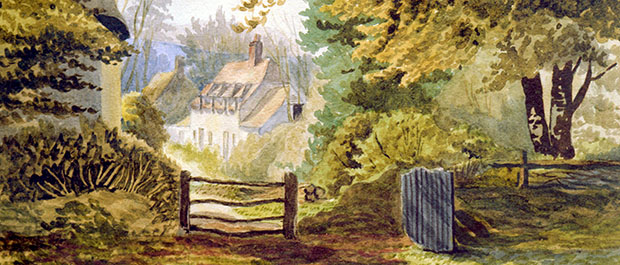 Helen Gibson, Honorary Curator of the Thomas Hardy Archive in the Dorset County Museum
Date: Tuesday 23 October 2018 (Doors open 7pm for 7.30pm)
Venue: Kingston Maurward College, Dorchester, Dorset DT2 8PY
Admission: FREE
Kingston Maurward College provide plenty of parking places on campus. When you arrive, please follow signs for visitor parking.
For event enquiries call 01305 262735 or visit www.hardysociety.org
Thomas Hardy is a literary figure of international importance. This talk by Helen Gibson explores the Dorset County Museum's Thomas Hardy Archive and Collection and how it is central to the cultural heritage of Dorset.
Hardy writes of the impact of new ideas, scientific discoveries, and social mobility on a previously unchanging world. During his long life he wrote some fourteen novels, about one thousand poems, a great Napoleonic epic, more than fifty short stories and countless letters.
This illustrated talk will show portraits of friends and family members, and Hardy's manuscripts, paintings and sketches, his notebooks on art, architecture, music and historical reference. Connections will be seen between Hardy's own life and his fiction, about rural and city life, and travel in Britain and Europe in the 19th century. Included also will be some paintings, diary notes and sketches, made by Emma Hardy, which contribute to the story his travels, and of life-changing trip to North Cornwall in 1870.
Hardy's watercolours and sketches give an insight into his childhood at the small cottage surrounded by woods and heathland in the countryside 3 miles east of Dorchester. Later artwork shows his accomplished architectural drawings, and his impressions of the London of the 1860s.
But, finally, we return to the power of the written word, and the image is there in the mind's eye:
"There are some heights in Wessex, shaped as if by a kindly hand…"
And we know exactly what Thomas Hardy means…