Blandford Georgian Fayre 2016
Published on 10th January, 2016
in
Event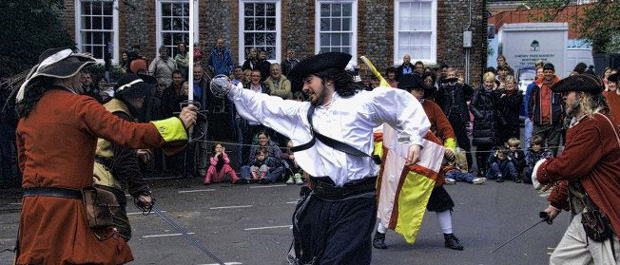 More than 30,000 people are expected to descend on the Georgian town of Blandford Forum as the Blandford Georgian Fayre starts on Bank Holiday Monday 2 May 2016, between 10 am – 6pm.
The Blandford Georgian Fayre is the largest Georgian event in the south and a highlight on the 2016 calendar – certainly a date for your diary.
You can wander through the traffic free Georgian town streets of the town centre at your leisure as the whole town is closed off for the Fayre. The stunning Georgian architecture of Blandford is a fitting backdrop to this huge street Fayre and market. The fayre offers a wide selection of entertainment to keep visitors, young or old, entertained throughout the day, with street stalls, traditional fairground entertainers and plenty of music and dance to enjoy.
This year's highlights include:
* Railway exhibition
* Large covered craft area
* Farmers market
* Town criers South West competition
* Falconry display
* Ferret racing
* Rural crafts display
* £500 Cash Prize from lucky programme
* Huge range of music to suit every taste
* Fun fair, including the wonderful carousel, set in the
market place
* Fire juggling, circus skills work shop, stilt walking,
climbing wall, storytelling and much much more
The Blandford Georgian Fayre is a non-profit making, charity enabling good works in the DT11 area, that asks the public to donate voluntarily on admission to the town.
Over the last 24 years of the Blandford Georgian Fayre links have been forged throughout the local community, bringing offers of help that has ensured the growing success of the Fayre, year on year.
Funds raised by the Fayre have directly benefited Blandford and its local community in excess of £1 million pounds.
The Fayre opens at 10am with a parade through the town along East Street along to the Corn Exchange. There will be entertainment throughout the day in the Market and Crown Meadows.
Free parking is available in several places around the town, shown on the map available at www.blandfordgeorgianfayre.co.uk
For more information email info@blandfordgeorgianfayre.co.uk